FSS: Family Self Sufficiency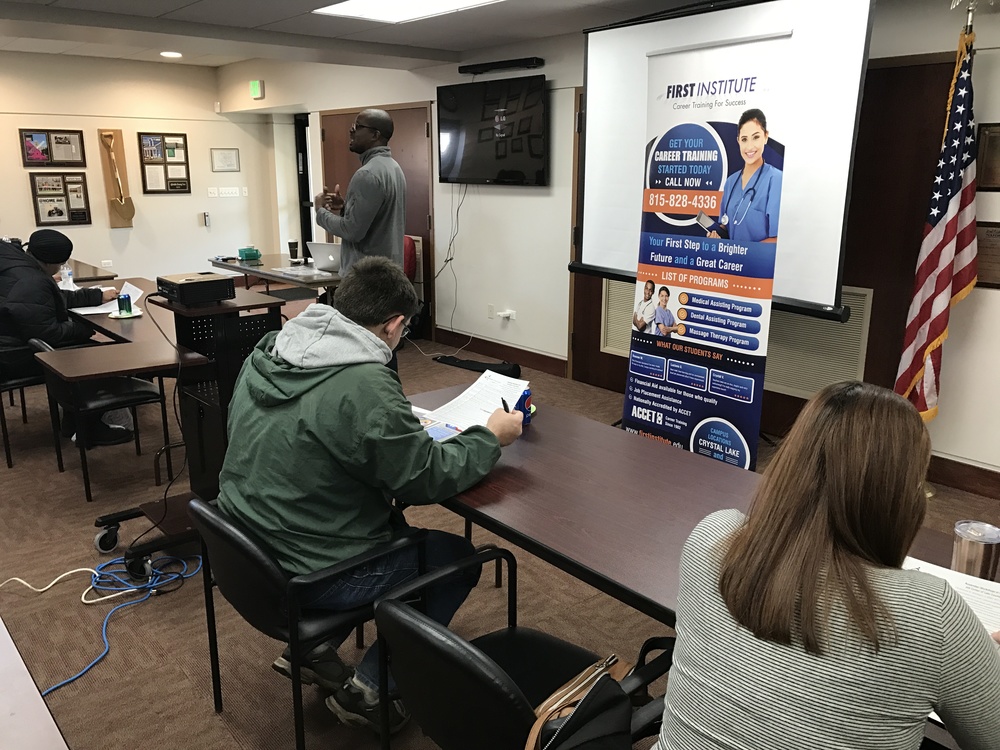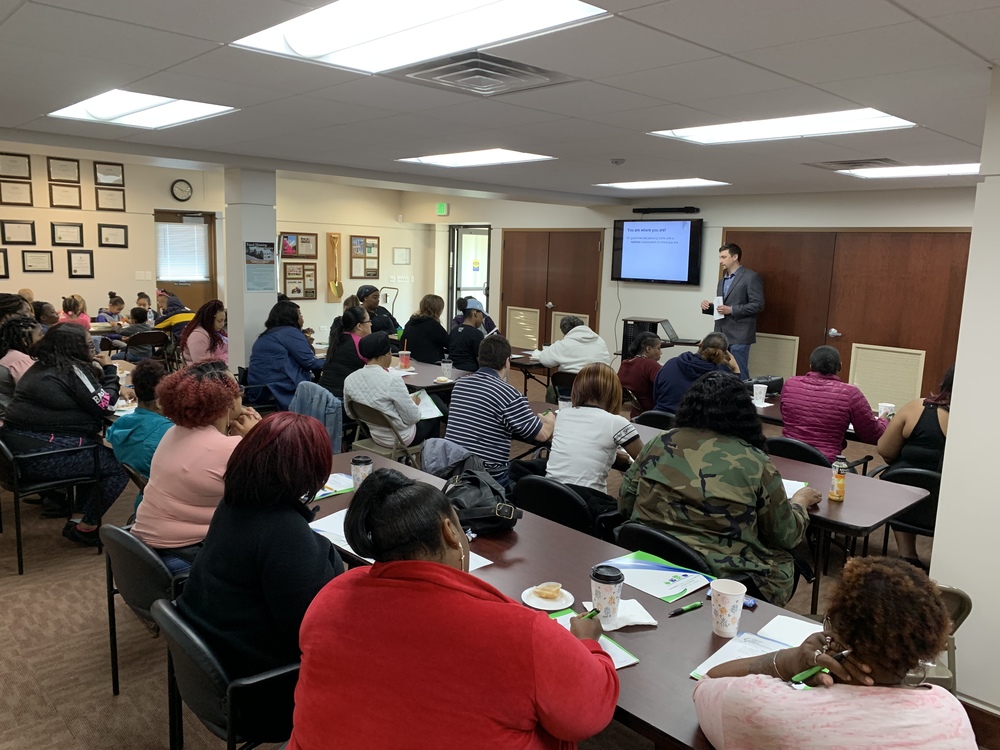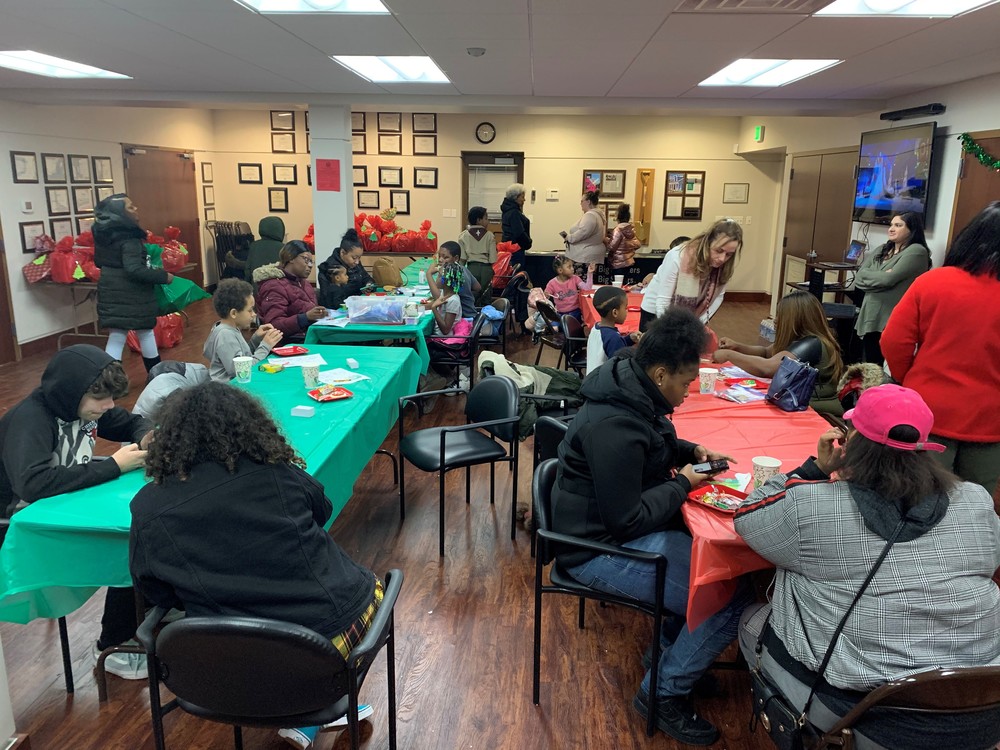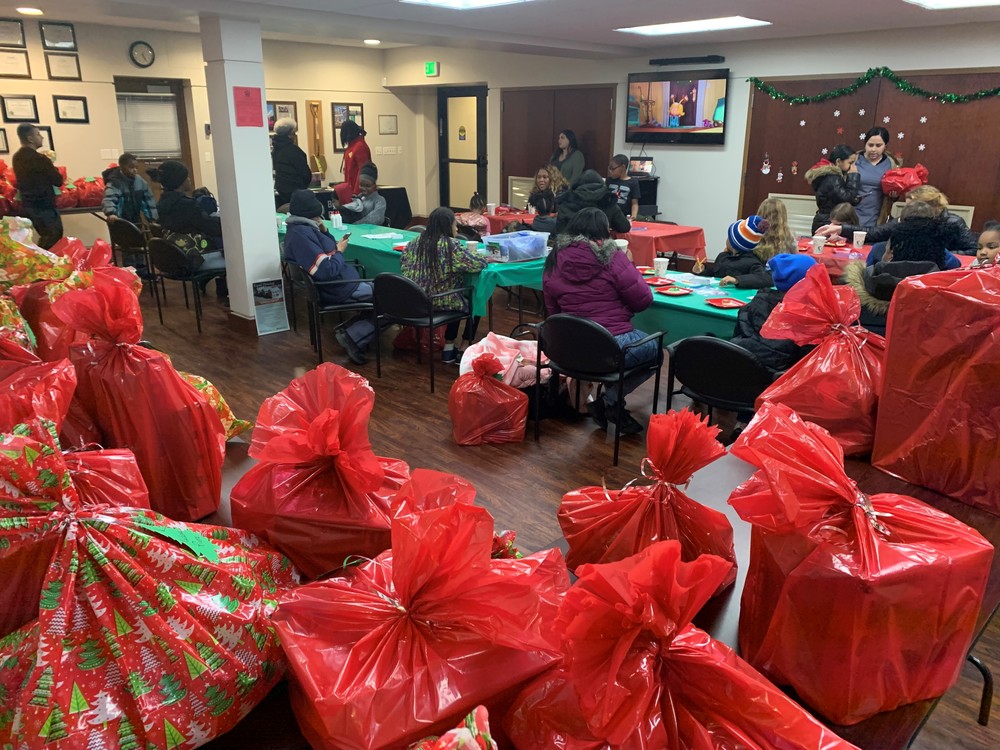 Career | Financial Management | Education
---

The Family Self-Sufficiency (FSS) program of Lake County Housing Authority is an employment and savings incentive program for low-income families using a Section 8 Housing Choice Voucher. The FSS program was first enacted in 1990. The program offers case management services to help participants pursue and maintain employment and financial independence. An incentive component of the program includes an escrow savings account into which Lake County Housing Authority deposits a portion of the increased rental charges that a family pays as its income from earnings rise. Families that successfully complete the FSS program by reaching their goals, may graduate from the program and withdraw the funds from the FSS escrow account after the successful completion of their five-year contract. Families do not have to give up their Section 8 Housing Choice Voucher to complete the program and withdraw the escrow money.
Successful Graduate "VR" received $3,692.52. She says…
"At first, it was all about the money but as I go further into the program, The FSS Managers got me focused!"
---
Check Out FSS Quarterly Meeting Dates!
---
Attend An Informational Session To Enroll
---
Check Out The FSS Facebook Page!
---
How do I apply and sign up for the program?
Contact Family Self Sufficiency Managers:
Felipe Cortez, 847-223-1170 ext. 2020;
Yanitza Montemayor, 847-223-1170 ext. 2160
Jelena Milunovic, 847-223-1170 ext. 2520
What is the Family Self-Sufficiency Program?
The Family Self-Sufficiency Program (FSS) is a program administered by Lake County Housing Authority that enables HUD assisted families to increase their earned income and reduce their dependency on welfare assistance.
What services are available to help me become self-sufficient?
Your FSS Manager will work with you and other agencies to find appropriate services to help achieve your goals. These services could include:
Job Training
Educational Program
Counseling
Resume Preparation
Homebuyers Education Class
Child Care
Financial Management Counseling (i.e. credit improvement, budgeting, savings)
Transportation
Job Readiness Preparation
Graduation From FSS
The head of household must be employed full time (at least 32 hours) for at least the last 12 month of the COP.
All household members must be free of cash assistance for the last 12 consecutive months of the COP.
You must complete the goals on your plan.
You must be in good standing with your landlord and the Lake County Housing Authority.
Frequently Asked Questions:
How does the FSS program work?
The FSS Manager, serving as your tour guide, will help you set achievable goals and provide motivation and support. You will be referred to agencies and programs tat we find you need. Some examples of these services are continuing education, financial assistance, child care, transportation and career search. The FSS Manager will also help you to identify potential barriers and ways to avoid them. Once all goals are completed and other criteria are met, you can apply for graduation from the FSS program.
Who is eligible to participate in the FSS program?
The FSS Program is available to Public Housing (PH) residents and Housing Choice Voucher (HCV) program participants.
What is the role of the FSS Manager?
FSS Managers assist the family in the development of the Individual Training and Service Plan (ITSP). They assure that FSS participants are linked to the supportive services they need to achieve econonmic self-sufficiency and that escrow is properly maintained.
What is an escrow account?
An interest-bearing account established by the Public Housing Authority on behalf of the FSS family where deposits are made throughout the duration of the family's participation in the FSS program, if and when a family's rent increases as a result of increased earned income of the FSS family.
When I complete the FSS Program do I have to give up my voucher and do I have to use the money from the escrow account to buy a house?
You do not have to give up your voucher when you graduate from the FSS program. When you successfully complete your contract and are given the escrow money you may use the money for whatever you want. Many graduates use the money for a down payment on a home but that is not required. Lake County Housing Authority has a housing counselor to assist you if you would like to be a homeowner. You can meet with the housing counselor before you graduate from FSS to begin planning to purchase a home if you choose.
What if someone else in my household gets a job and earns more thereby increasing our portion of the rent?
All increases in the family's earned income are included in the escrow calculation. For example, suppose a full time employed family member turns 18 and is not a full time student so his or her income is included, then the difference would be included in the escrow calculation also. Or, suppose an adult relative comes to live with the family then his or her income would be considered for rent calculation, thereby any of their earned income would also be included in the escrow calculation.
What if I want to move to another Housing Authority jurisdiction, may I take my escrow money with me?
You may apply to be in the FSS program at the receiving Public Housing Authority. Not all Housing Authorities have FSS Programs. Even if they have an FSS Program, they are not obligated to accept you into their FSS program. If they accept you, they will enter into a new contract of participation for the time remaining in your initial contract. If they do not accept you into their FSS program, you must demonstrate to your Lake County Case Manager that you will be able to fulfill your contact obligations under your initial or a modified contract at your new location. This can usually only be accomplished if the new Housing Authority is close in proximity to Lake County. Lake County Housing Authority will maintain the FSS escrow account until/unless the receiving Public Housing Authority absorbs your family and accepts you into their FSS program. At that time, Lake County Housing Authority will transfer your FSS account to the receiving Public Housing Authority.
For more information or if you would like to see a sample of what we cover during our informational sessions please click here.