02/18/2022
Lake County Housing Authority Selected for Moving To Work Demonstration Program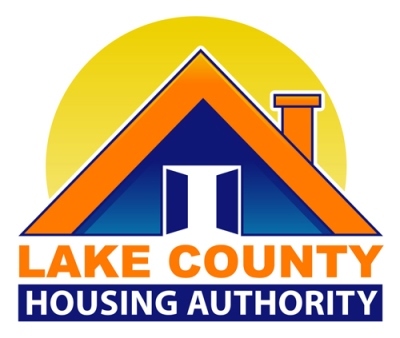 Lake County Housing Authority Selected for Moving to Work Demonstration Program
For Immediate Release:
Contact: Lorraine Hocker
February 18, 2022
Phone: 847-223-1170
Email: info@lakecountyha.org
Lake County, Ill. - The U.S. Department of Housing and Urban Development announced that Lake County Housing Authority (LCHA) has been selected to join the latest Cohort of the Moving to Work Demonstration Program.
Moving to Work (MTW) allows public housing authorities significant regulatory flexibility to develop innovative programs with locally designed strategies for its communities utilizing federal dollars more efficiently, help residents find employment to become economically self-sufficient, and increase housing choices for low-income families which directly reduces poverty and substandard housing conditions.
"As Moving to Work marks 25 years, we are pleased to announce the latest Cohort of local housing authorities that will join this program to test new housing strategies," said HUD Deputy Secretary Adrianne Todman. "These agencies have put forth impressive plans to further support housing choices for people in their communities, including innovative ways to engage landlords, who are critical partners in delivering HUD's rental assistance program."
LCHA is one of 29 public housing authorities that will be joining the demonstration program. MTW agencies have directly influenced national policy for 25 years, allowing PHAs the flexibility to leverage resources to create customized housing solutions specific to the challenges of the Lake County community.
The new MTW Cohort will be a blueprint and assess incentives for property owners who rent to individuals and families with a Housing Choice Voucher (HCV). The goal is to increase the choice to live in areas with more employment opportunities for our families encouraging self‑sufficiency, better schools, lower crime rates, and more desirable housing. This Landlord Incentive Cohort continues the MTW's tradition of policy innovation benefiting residents who receive federal assistance, which helps promote the Housing Choice Voucher Program.
"Creating safe affordable housing is a crucial part of our community's recovery from COVID-19 and the Lake County's Board strategy to enhance economic opportunities throughout the county," said Lake County Board Chair Sandy Hart. "I'm incredibly thankful to our partners like the Lake County Housing Authority that continue to seek innovative ways to provide affordable housing that will increase our residents access to public transportation and jobs."
ABOUT LCHA - Lake County Housing Authority is a leader in affordable housing by taking an innovative and dynamic approach to developing sustainable communities throughout Lake County. LCHA continues to cultivate its partnership with local, state, and federal organizations to provide supportive services to the families and neighborhoods it serves. Additionally, LCHA administers Special Purpose Vouchers, including the Family Unification Program (FUP), Veterans Affairs Supportive Housing (VASH), Mainstream 5 (homeless and disabled) Non‑Elderly Disabled (NED), and Emergency Housing Vouchers. Also, LCHA manages the Housing Counseling Program and Federal Emergency Rental Assistance Program for the Lake County Community.